Cannindah Intersects High-Grade Mineralization in Latest Queensland Holes
Copper
Feb 24, 2023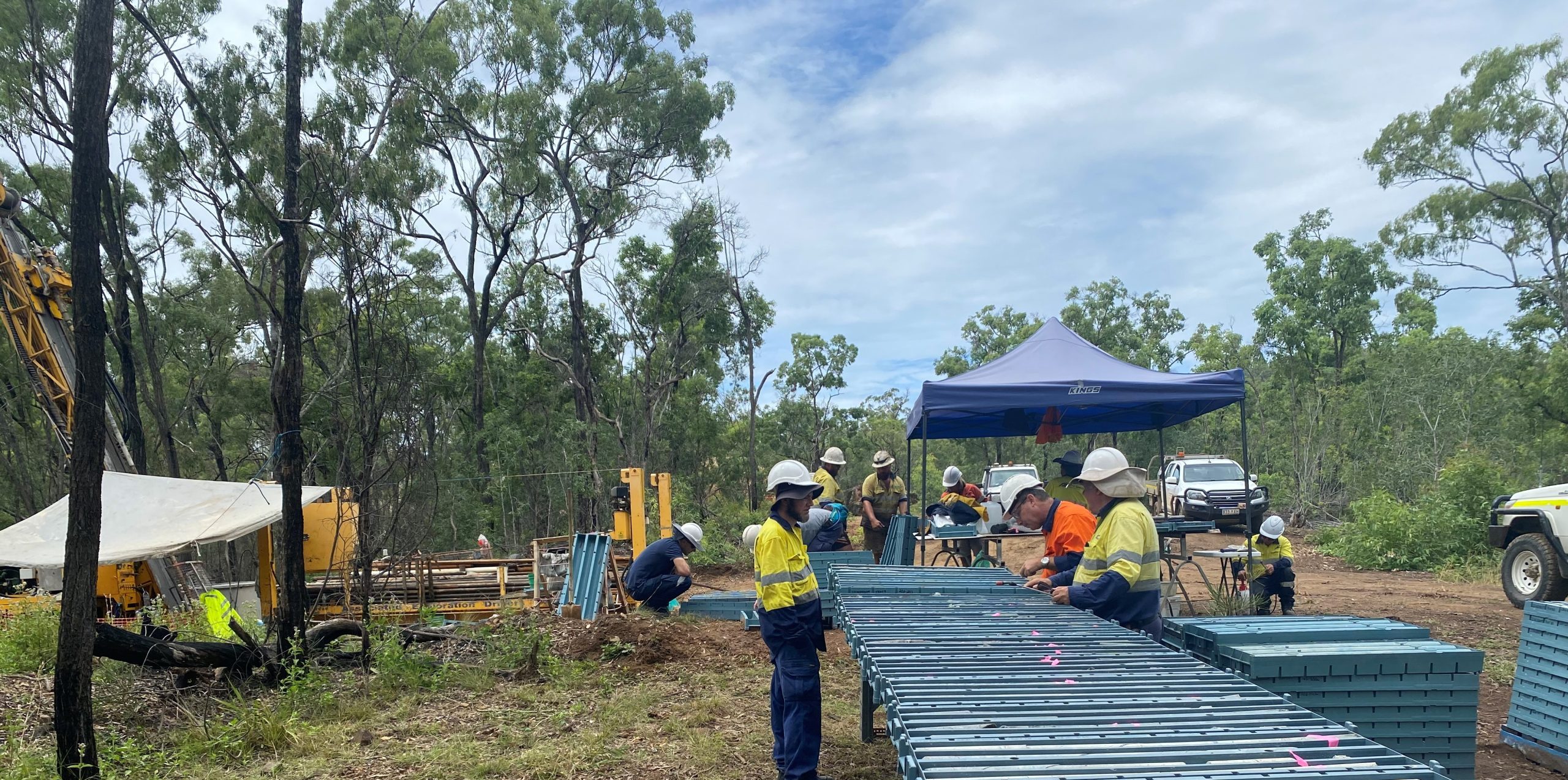 Cannindah Resources Limited (ASX:CAE) has received promising results from the next set of completed assay results from the drilling programme currently underway at the Mt Cannindah, copper gold silver project in central Queensland.
Highlights
* BRECCIA ZONE 155m @1.12 % CuEq (0.81% Cu, 0.29g/t Au, 16.5g/t Ag) 128m-283m. Includes High grade sections eg: 74m @2.04% CuEq (1.52% Cu, 0.48g/t Au, 28.9g/t Ag) 158m- 232m.
* INCLUDES STAND-OUT HIGH-GRADE ZONE: INFILL CHALCOPYRITE RICH BRECCIA: 41m @2.73% CuEq (2.13% Cu, 0.46g/t Au, 40.2g/t Ag. 6.37% S) 175m-213m)
* High-grade section 8m from 205m @3.06%Cu, 0.6g/t Au, 67g/t Ag
* Lower zone of 44m @0.27% Cu, 0.05g/t Au, 4.8g/t Ag (304-348)
* CAE has also announced successful raise of A$2.75M to fund further exploration activity.
The most significant results were obtained in hole 22CAEDD016. Drilling hole #16 in a north to south direction (ie. right angles to the majority of the previous drilling), has demonstrated that the mineralized zone at the northern section of the Mt Cannindah deposit is a robust high grade copper (gold, silver) rich breccia body.
This is one of the higher-grade portions of a larger resource that has significant potential to be expanded. The northern, high-grade, diorite dominated, breccia has now been drilled from four directions, all of which have returned 100m plus thick, downhole intersections, grading well over 1% CuEq.
"The Mt Cannindah project has again delivered excellent grade over a significant intercept. Having 155m @1.12% CuEq which included 74m @2.04% CuEq in hole 16 shows drilling at Mt Cannindah is continuing to be a great success for the company," Executive Chairman, Tom Pickett, said.
"CAE has consistently drilled hundreds of metres of high-grade copper in various directions and depth indicative of a robust project. Hole 16 drilled north to south, at right angles to previous drilling. While Hole 15 drilled west to east, down a post mineral dyke, nevertheless it has provided excellent information and further evidence of porphyry style affinities relevant to the drivers of mineralization within the breccia and intrusive system.
"Hole 15 did intersect some reasonable copper gold mineralization, e.g. 1m @1.19g/t Au from 27m, and 2m @1.24% CuEq from 253m. The thickness of mineralization in Hole 15 is also worth noting, even after being diluted by dykes, the aggregated interval is 65m @0.29% CuEq.
"Significantly, holes 15 and 16 showed that the post mineral andesite dykes are only a few metres wide and do not negatively impact the system. We have more planned holes to be delivered with Hole 17 already finished and awaiting assay results.
"We have now moved on to hole 18 in the southern section, which is currently at a depth of approximately 288m. I look forward to our hard work continuing to provide more outstanding results from the Mt Cannindah project as we increase our exploration activity."
Capital Raising
Cannindah has received commitments from sophisticated and professional investors to raise A$2.75M.
Lead manager to A$2.5M of the placement was Peak Asset Management.
Funds raised will be applied to the on-going drilling and exploration program at the Mt Cannindah Project, working capital and meeting the costs of the issue.
"The company is very pleased to have worked with Peak Asset Management on this successful capital raising. The receipt of these funds allows us to accelerate the planned Mt Cannindah drilling and exploration programme which will contribute to the reassessment of the existing JORC resource currently underway," Mr Pickett said.
For further information please visit: https://cannindah.com.au/